Worms: Reloaded
Talk

0
307pages on
this wiki
Worms: Reloaded

Developer(s)

Publisher(s)

Platform(s)

Windows, Mac OS X

Release Date(s)

26 August 2010 (Windows)
17 May 2011 (Mac OS X)

Rating(s)

Genre(s)

Turn-based strategy
Worms: Reloaded is a strategy game developed and published by Team17. It was released on 26 August 2010. It is an extended port of the game Worms 2: Armageddon which was first released on the PC in 1999 and later on XBox 360 Arcade. The series returns to its 2D roots and abandons the 3D versions of more recent times which were considered by a number of reviewers to be somewhat awkward and lacking the same quality of gameplay. It was released on Steam. A Mac OS X version was released on May 17 2011. The very first version was released on the Commadore Amiga  in 1994/5.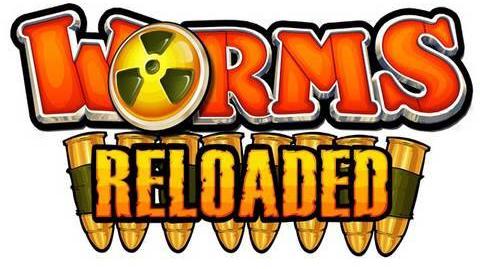 Gameplay
Edit
Gameplay is turn-based and back to 2D for the first time since Worms World Party in 2001. The graphics are more cartoonish than in WWP and the worms will scream when they panic. For example, if a grenade is thrown next to a worm, it will react to the grenade before explosion, and also that a worm looks to the weapon shot, For example, throwing an Holy Hand Grenade will make them see the Holy Hand Grenade.
Utilities
Edit
Game Modes
Edit
Single Player
Edit
Quick Game
Edit
In a Quick Game, one player will face one enemy team with both 4 worms per team. The player will not be able to choose his/her map, this means that a randomly generated map will be chosen. The weapons and utilities are close to the Standard gamestyle.
Custom Game
Edit
Training
Edit
The training mode includes three tutorials and three firing ranges. Training mode teaches the basics, and firing ranges are used for testing any weapons and utilities available in Worms: Reloaded. You can also add targets, dummies, adjust wind and water levels.
Please note: Completing the three tutorials will earn the player some in-game coins.
Campaign
Edit
See: Reloaded missions
The campaign mode of Worms: Reloaded has 35 missions, of which the last 5 have to be bought in the in-game shop. Completing the mission will earn the player coins which can be used in the in-game shop.
Another campaign mode, but recommended for advanced players. Includes 31 missions. These mission will not earn the player in-game coins.
Body Count
Edit
In Body Count the player will get one worm while the enemy gets four worms. The player will have to get a high score by making kills. The player gets more point for double-, triple- and multikills. If an enemy worm dies, there will spawn a new enemy worm at the end of the turn. WARNING: The enemies can get more health.
The highest scores of all players can be found in the leaderboards.
Multiplayer
Edit
Local Match
Edit
See: Custom Game
A local match is the same as a Custom Game.
Customization
Edit
In the in-game shop the player can buy stuff like hats, forts, Gravestones and extra campaign levels. Coins can be earned by completing the tutorials and the normal campaign.
Landscape Editor
Edit
With the landscape editor, the player can create his/her very own maps. These maps can be shared with other players in ranked- or private matches.
Just like in earlier Worms games, it is possible to customize and create teams. A team consists of four worms in Worms: Reloaded.
Team Setup
Edit
The player may customize speech, control (controlled by human or A.I), personality (seven different personalities available for CPU controlled team, like hard and very hard) and a fort can be chosen.
Team Appearance
Edit
Hats, skins, Gravestones, victory dances, titles, custom huds and particle set can be chosen.
Team and Worm names
Edit
You can customize team's name and worms' names here.
Game Styles
Edit
Various game styles can be created and edited.
Achievements
Edit
See: Worms: Reloaded achievements
Worms: Reloaded includes 12 Steam achievements. These achievements do not unlock anything within the game.
Community Support
Edit
Worms: Reloaded has gotten many patches since it was released, and Team17 has stated that they are going to support Worms: Reloaded constantly by listening to fans. As of December 19, 2011 a new patch was made that includes 2 weapons from Worms Armageddon, and a new landscape that is similar to Worms: Crazy Golf.
Community Pack
Edit
Team17 set up a competition on October 5th. As the name states, fans can support content that will be released for free.
Would you recommend this game to your friends?
External links
Edit